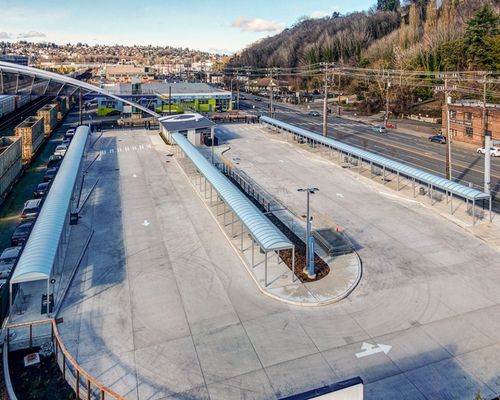 For a product to offer a good service, it is essential to focus on the benefits and types of problems the right material could solve before choosing it. Many innovations make people's lives easier by delivering solutions to problems that the right developments can easily solve.
Covered walkways are reliable solutions to minimize certain problems, including exposure to the outdoors, like weather conditions and sunlight. They also make paths safer. It is necessary to know the best roofing material for a covered walkway in order to develop the right structure.
PET
This option has multiple benefits when used for a covered walkway. It offers protection solutions and helps the environment. PET is a type of plastic that comes in different sizes and thicknesses; it's easy to use and install, very lightweight, and will last a very long time.
PET can come from recycled materials, making it good for the environment, as it reduces pollution and benefits people. It provides UV ray protection, has a low cost of production, and is easy to fix, making it more affordable for different applications.
Polycarbonate
This material is commonly used in prefabricated enclosures because it is easy to manipulate, cost-effective, and provides the necessary protection for a walkway. Polycarbonate is durable, which makes it ideal for exterior applications, transparent to keep the space open and clean, and resistant to low temperatures.
This material comes in various thicknesses but can only reach certain sizes. Polycarbonate is different than PET, which is more versatile and easier to use. Polycarbonate provides thermal insulation, which is a huge benefit for some locations around the US experiencing intense weather conditions.
Glass
Glass provides a more sophisticated look but requires more management and care than other materials. It is a common material used for covered walkways in certain locations, usually for businesses like hotels, restaurants, and bars.
Glass is durable but could become hazardous when broken. Certain types of glass, like car windshields, can prevent sharp edges when broken. For commercial use, it is best to stay with stronger materials that require low maintenance and provide protection effectively.