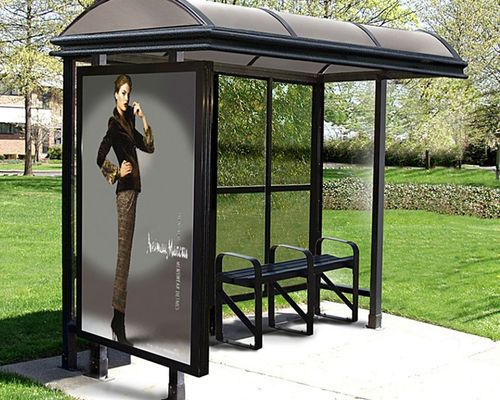 Transit advertising is a significant part of outdoor media marketing. When business owners pursue this advertising choice, they should evaluate the advantages and disadvantages first. Read about the pros and cons of bus stop shelter advertisements for more details.
Pro: 24/7 Advertising Opportunity
Long-length exposure is the best part of bus stop advertisements. Like billboards, ads are on display 24/7. Therefore, commuters and pedestrians can view the poster at any time! Unlike TV, radio, and social media ads, a business can display outdoor advertisements for several weeks.
Con: Broad Target Audience
Although 24/7 advertising is awesome, it does have a drawback. Not everyone who views the ad is a part of the preferred target audience. Bus stop shelter ads are ideal for products or services that don't rely on a niche demographic. With a broad audience, not every viewer is going to be the targeted potential customer.
Pro: Route Repetition
Commuters typically take the same routes. This creates the opportunity to see the same things. There's consistency with the parks, buildings, and even ads that people view as a result. This element is great for advertisers since commuters can view their bus stop ads. Whether they're waiting for the bus or returning to a location, commuters can see posters at least once a day.
Con: Creative Limitations
Out of the notable pros and cons of bus stop shelter advertisements, the creative limitations are a disadvantage. As people view outdoor ads, short copy and colorful images grab their attention. Advertisers and businesses must create ads with limited text that effectively convey their message. It's challenging to generate simple yet eye-catching posters for transit shelters. Although many companies produce great ads, creative limitations become a significant roadblock.
Pro: Good ROI
In contrast to digital and radio ads, prefabricated bus stop shelter ads represent a good ROI (return on investment). Although the broad target range can be ineffective for some products, it can help with others. The ads on bus shelters have high view frequency, and people may look at them for a long time. This effect becomes compounded in densely populated places, such as metropolitan areas.
Con: No Guaranteed Leads
When it comes to advertising on bus shelters, there are no guaranteed leads. Essentially, business owners can't determine how audiences interact with their ads. Thus, they can't verify if companies accumulate new customers from transit posters. Although shelter ads reach a large audience, people may ignore the ad or visit an establishment without seeing their posters.