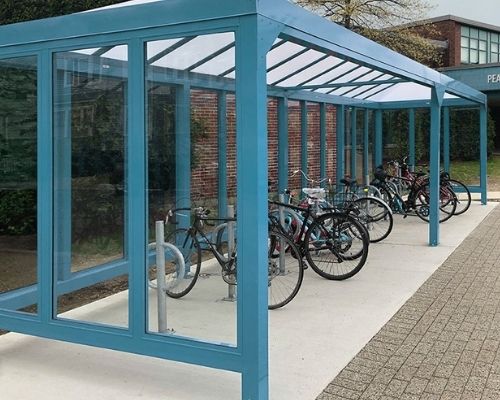 As cycling becomes a popular means of transportation, the need for bike shelters is higher than ever! However, it's essential to consider some things before purchasing a bike enclosure. Keep reading to learn about the factors to consider when buying a bike shelter today.
Location
Selecting the right location for a bike shelter is important because it will become a central spot for cyclers to store their bikes. Location will also play a significant factor in determining the size of the shelter available to you. Generally, you want a dry and flat area with enough space for a shelter that's easily accessible.
Size
Size is another factor to consider when buying a bike shelter because it determines how many bikes the enclosure can hold. When figuring out the size, it's essential to think about location and possible users. For example, small business owners may opt for small to midsize shelters (for employee or customer use), whereas government officials may purchase larger ones for the general public. Fortunately, bike shelters range in a variety of sizes to choose from.
Material
You must think about the material when purchasing a suitable bicycle shelter. Given that the shelter is outside, environmental factors (rain, snow, and UV-rays) will affect the longevity of the enclosure. And materials like wood or plastic can quickly deteriorate. However, bike shelters with anodized aluminum and steel last longer, while keeping their appearance.
Usage
The purpose of a bike shelter is to store bikes, and you want to purchase one that people will utilize. Therefore, it's essential to consider the shelter's usage. How many people do you expect to use the shelter? For example, if you're placing the shelter in a high foot-traffic area, you can expect frequent usage. In addition, the estimated usage can also determine the size you opt for.
Aesthetic Appeal
Bike shelters offer a lot of aesthetic appeal to businesses and public areas. Not only do they serve as storage space, but they enhance the overall appearance by accommodating cyclers. From unique designs to customizable colors, you can select a shelter that fits the location aesthetic.
If you're interested in purchasing a bike shelter, contact Handi-Hut. With a wide range of options and quality material, we guarantee an excellent shelter that will fit your needs! Get started on your order by calling us today.