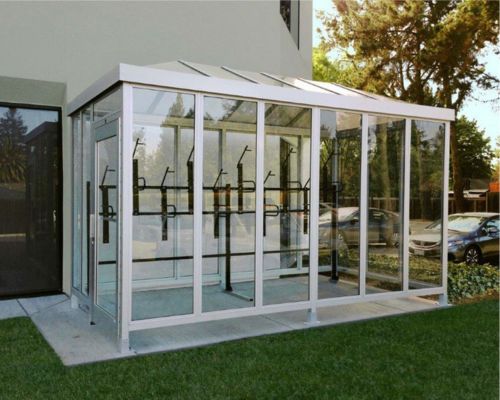 Environmental sustainability and personal well-being are two important aspects of everyday life, and promoting the use of a bike to go to work is a progressive and forward-thinking initiative. It not only reduces carbon emissions and alleviates traffic congestion but also promotes a healthier lifestyle.
Convincing employees to stop using their cars, especially in large cities, can be challenging, but it's possible. These five ways to encourage employees to bike to work will help you convince your team that biking is an attractive and viable option.
Educate and Support Employees
Teaching interested employees about biking to get to work will help them incorporate this option into their daily commute. Hosting workshops or informational sessions on bike safety and route planning can be very helpful. These sessions will provide employees with the knowledge and confidence to switch to cycling, especially by learning about its multiple benefits.
Provide Flexible Work Arrangements
Recognize that not every employee can bike to work every day. Some may live too far from the office or face other logistical challenges. Offering flexible work arrangements, such as telecommuting or compressed work weeks, can make it easier for employees to incorporate biking into their schedules. By allowing them to work from home or adjust their hours occasionally, you accommodate their individual needs while still promoting the benefits of biking.
Create a Bike-Friendly Workplace
One of the main steps to encourage biking to work is creating a safe, bike-friendly workplace. Installing a bicycle shelter will provide secure storage to ensure every bike gets the necessary protection, giving employees more confidence. These facilities should be easily accessible and in well-lit areas. A bike-friendly workplace demonstrates your commitment to promoting a healthier and environmentally conscious lifestyle.
Give Financial Incentives
To really motivate employees to bike to work, consider offering financial incentives. These incentives could be extra money or reimbursement for bike maintenance and repairs. You might also provide extra tax-free earnings for employees who regularly bike to work, helping to offset the costs of maintaining their bikes or other related gear. These incentives show your appreciation for their eco-friendly efforts and provide a benefit that can make a difference in employees' lives.
Hold Commuter Challenges and Give Recognition
Creating a sense of community and healthy competition among your employees can be a fun way to encourage biking to work. Organize commuter challenges or contests with prizes for those who get the most biking miles or consistently choose the bike as their mode of transportation. Recognize and celebrate their efforts with awards, certificates, or a dedicated "Biker of the Month" program.
Encouraging employees to bike to work is a positive initiative that benefits your business and the environment and promotes a healthy lifestyle. With these five tips, you can effectively encourage biking as a viable and attractive option for your employees. These will help reduce carbon footprints and contribute to a healthier, more engaged workforce.