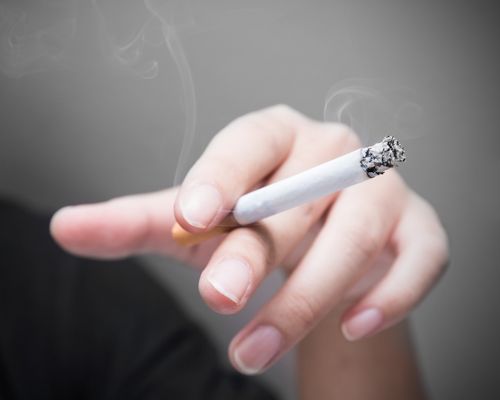 Smoking shelters are beneficial for smokers and non-smokers as they accommodate both parties. And with the enclosures themselves, people can make the space better for a great user experience. If you're interested in learning how to enhance the shelter, check out these four ways to make smoking shelters more comfortable.
Why Install an Outdoor Smoking Shelter?
Outdoor smoking shelters are prefabricated enclosures that allow people to smoke outside without disrupting non-smokers. They protect people from secondhand smoke and comply with state laws and clean air initiatives.
Smoking shelters are important for public and private spaces because they accommodate various people. Whether an employee wants a smoke break, or a business owner wants to deter individuals from smoking in front of their building, these enclosures are helpful!
Who Benefits From Smoking Shelters?
When assessing outdoor smoking shelters, there are two categories to differentiate individuals. People are either smokers or non-smokers. And though the enclosure gives people a designated smoking spot, it helps both categories.
How the Enclosures Help Smokers
Most state and local laws prohibit smoking inside workplaces, commercial establishments, retail stores, and theaters. Therefore, people go outdoors to engage in this activity. But freely smoking in front of buildings is limited—not to mention frowned upon. Fortunately, enclosures accommodate people as they have an external structure that allows them to smoke apart from non-smokers and buildings.
In addition, the structure shields people from environmental conditions like rain, snow, and UV rays. And with protection, individuals have the assurance that they can smoke without the weather affecting their time outdoors.
How the Enclosures Help Non-Smokers
Secondhand smoke is the involuntary inhalation of tobacco. Generally, this occurs when someone is smoking within the area, exposing people to tobacco products (cigarettes, cigars, vapes, etc.). This is dangerous for vulnerable groups like pregnant women, people with pre-existing health conditions, and children. Involuntary inhalation can lead to respiratory infections, asthma attacks, and even lung cancer.
Given the harmful effects of secondhand smoke, people (especially vulnerable groups) can't risk exposure to tobacco products. Smoking shelters in designated areas offer a safe distance between smokers and non-smokers. This offers protection without choosing which group to accommodate.
What To Know Before Seeking the Enclosure?
If you're a business owner or government official, you must ensure that the smoking enclosure is ideal for the area. An important designation is to understand if the desired space is a nonsmoking or smoke-free environment. Though the terminology sounds similar, there is a critical difference between the two terms.
Non-smoking environment—A public area that prohibits smoking. However, proper signage directs people to a designated smoking enclosure that's near the area. The shelter is a safe distance between people who do and don't engage in the activity.
Smoke-free environment—A place where smoking is not allowed anywhere on the premises, and violators may be escorted off the property. Signs will explicitly state that smoking is banned in the space.
Generally, non-smoking spaces can benefit from shelters, while smoke-free spaces cannot. Furthermore, to decide whether the area is a good fit, here are examples of nonsmoking and smoke-free environments:
Nonsmoking environment – Workplaces, gaming arenas, theaters, grocery stores, department stores, and restaurants.
Smoke-free environment – Educational institutions, government buildings, medical facilities, and libraries.
Permission and Regulations
As previously mentioned, state and local laws prohibit smoking in public spaces. Therefore, people in charge of nonsmoking areas can install prefab enclosures that give visitors a designated spot to use tobacco products. But before purchasing the shelter, people must seek permission from their state's planning and development department.
After receiving approval, smoking shelters must adhere to local regulations and standards (which vary by state). Attributes like sizing, style, and the number of feet away from building entrances are determinations from law makers. It's also important to comply with all standards to ensure your smoking shelter is safe for the area.
Ways To Make Smoking Shelters Comfortable
After diving into these prefabricated enclosures and assessing their benefits to smokers and non-smokers, it's time to understand the ways to make smoking shelters more comfortable for people.
Select the Right Shelter Size
Whether you're a business owner selecting a shelter for employees or a government official seeking one for a public area, choosing the right smoking shelter size is essential. In areas of frequent foot traffic, more people are likely to use the enclosure—and you don't want a small space to accommodate several individuals.
When seeking the enclosure, it's best to consider potential visitors and available space. For example, business owners with large companies can benefit from shelters that fit six to seven people. In comparison, smaller companies can choose compact enclosures that accommodate two to four individuals.
Install Solar Lighting
Smoking isn't an exclusive daytime activity. And when the sun goes down, people still need a safe space to use their tobacco products. Fortunately, shelters with solar lighting can make the area more comfortable and secure for visitors. The lighting makes the space visible to users and people within the area. This deters crime and vandalism as people won't feel distant from buildings or closed off from other individuals. When seeking the shelter, ask manufacturers about their solar lighting options.
Add Beneficial Accessories
One of the best things about prefabricated enclosures is that they're customizable. Instead of installing the shelter itself, customers can select accessories that will make the enclosure user-friendly. Things like ashtrays, benches, trash cans, and exhaust fans are great additions. Not only will visitors appreciate the enclosure accommodation, but they will enjoy the amenities. This proves that business owners or government officials care about users and want to ensure a good experience.
Place the Shelter in a Visible Area
The only way someone can use the outdoor smoking shelter is if they see it. Placing the shelter in a visible area enables easy access. It also plays a significant role in safety. Like solar lighting, good visibility discourages crime and vandalism because people will have eyes on the enclosures at all times. People won't have to worry about smoking in closed-off areas or feel uneasy in the shelter. Ultimately, this contributes to the comfortable user experience.
Purchase Your Ideal Smoking Shelter
Smoking shelters are more than structures that shield people from environmental elements. The customizable quality allows you to create the ideal enclosure. And when you're ready to purchase the shelter of your dreams, you should contact our team at Handi Hut.
Manufactured in rust-proof and chip-proof adonized aluminum, Handi Hut enclosures are the best structural and economical solution. You can choose from numerous models, sizes, materials, styles, and accessories. We can accommodate any site and budget to create the right shelter for you. Get started on your order by calling us at 973-614-1800 today!