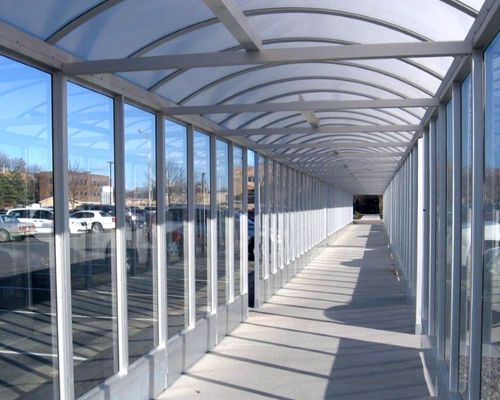 Nothing beats an easy walk to the garage. That said, you need to create the right path with a covered walkway. Read these three signs you should install a garage walkway cover, and consider purchasing one. You'll stay warm and dry year-round.
You Live in a Snowy Area
Various parts of the US see snow, such as Washington, Illinois, Utah, and Oregon. If you live in a snowy area, then you're familiar with icy ground. You also know that snow and ice buildups are safety hazards during the wintertime.
You can slip on an icy walkway and injure yourself. Although you can't control the weather, you can prevent accidents with a garage walkway cover. The cover is a shield that protects walkways from snow, ice, and rain. When it's time to enter the garage, you won't ever need to worry about a slippery walkway.
You Want Easy Access to Your Garage
Accessing your garage shouldn't be a difficult task. However, environmental conditions may disturb your walk. Heavy rain, excessive wind, and snowfall are major disturbances. Instead of running to the garage, hoping to beat inclement weather, install a walkway cover!
You'll have easy access to your garage with a clear pathway. As you head to work or leisure activities, rain won't soak your outfit or bags. If you transport things to your garage, the weather won't stand in your way.
You Prefer Shaded Paths
You should install a garage walkway cover if you prefer shaded paths. Sunny days are enjoyable. However, too much sun can be a problem. Beaming UV rays are uncomfortable, especially during summer. No one wants a sweaty walk to and from the garage. Luckily, you can keep cool and enjoy a covered walkway. The shaded pathway enables you to take a comfortable stroll to the garage year-round.
Who To Contact
Here at Handi Hut, we have you covered—literally. We create superior prefabricated shelters and enclosures, including walkway covers. As leading manufacturers, we guarantee durable and long-lasting structures. Customize the perfect product and prepare for quick and easy installation. We're here to serve you!